Charleston Currents #13.42  |  Sept. 6, 2021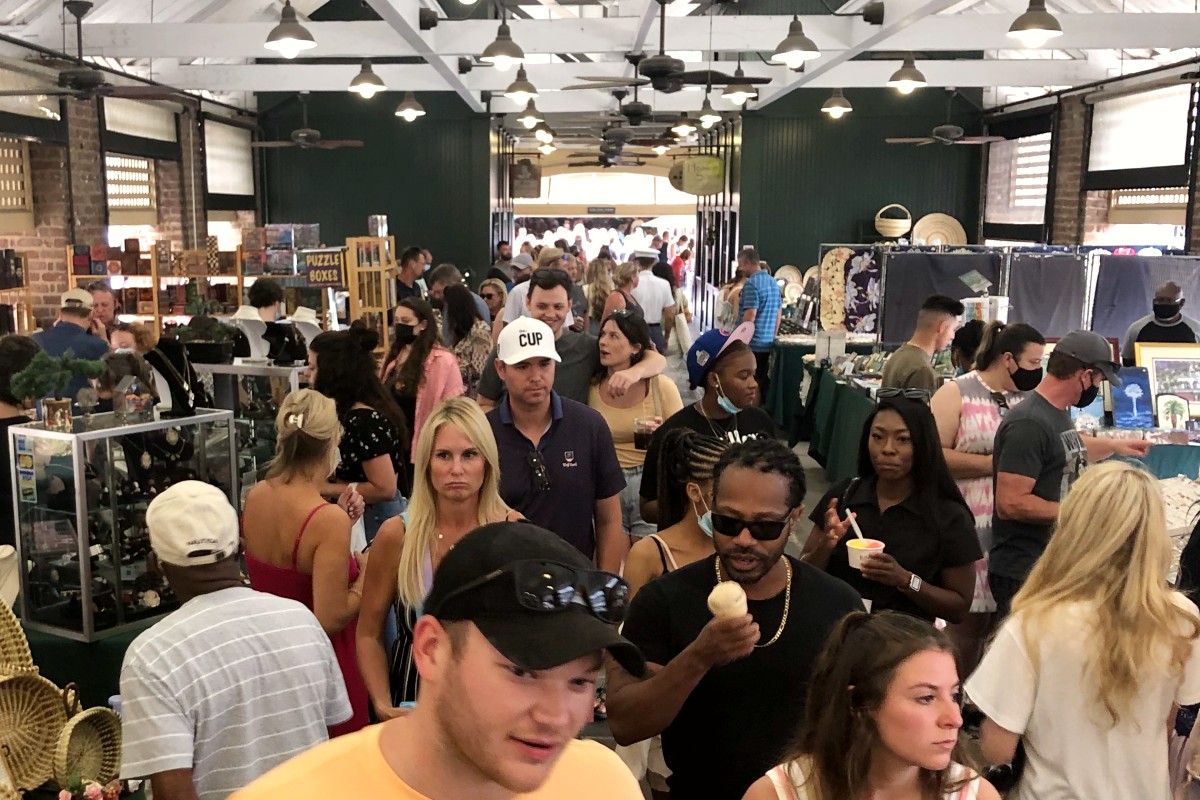 BUSY MARKET.  Hundreds of people, mostly unmasked, crammed the downtown Charleston market over the weekend as Labor Day celebrations went into high gear.  The lack of mask-wearing is scary as the number of COVID-19 cases in the Tri-county area rose about 25 percent over the last week, according to MUSC.  See something you think our readers would enjoy?  Snap a shot and send it along.  
IN THIS EDITION
FOCUS: Best ways to beat COVID-19: Get vaccinated, wear masks
COMMENTARY, Brack: Meet South Carolina's Yahoo Caucus
IN THE SPOTLIGHT: Morris Financial Concepts, Inc.
NEWS BRIEFS: RiverDogs head to championship playoffs
FEEDBACK:  Where are the leaders?
MYSTERY PHOTO:  Really old photo
CALENDAR:  McLeod Plantation to host Oct. 3 benefit
TODAY'S FOCUS
Best ways to beat COVID-19: Get vaccinated, wear masks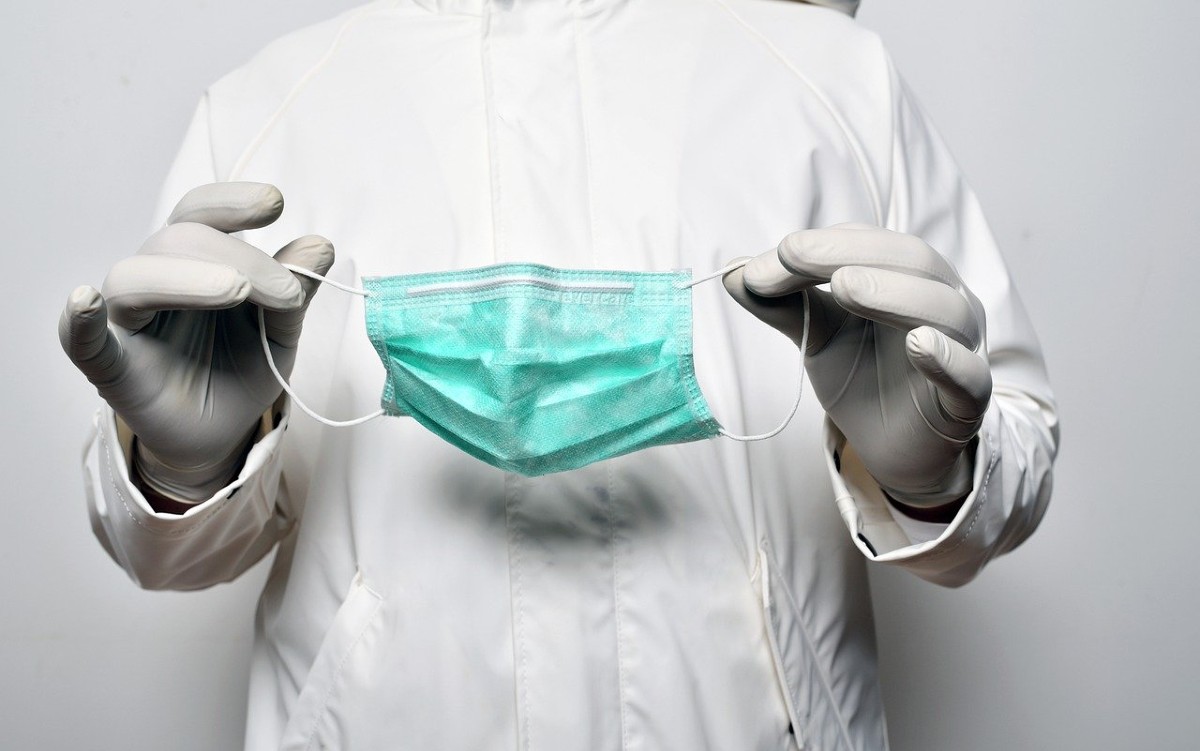 Staff reports  | The current surge being driven by the delta variant of COVID-19 could be nearing its end — depending on community action, said Dr. David Zaas, CEO of MUSC Health, on Friday.
"Our hope is that we have seen a significant spike that is still rising in many areas of our state," he said at a briefing. "But it seems to have plateaued over the last few days, and my eternal optimism is that we will be on the other side of this surge in the coming weeks. That's going to be impacted by how we as a community step up."
State health officials reported 6,032 total cases of COVID-19 on Friday, with 4,685 confirmed. A total of 38 new deaths, with 31 confirmed, were reported Friday. With 46,627 tests reported, 12.6 percent were confirmed positive.  Meanwhile, six Charleston County schools are operating virtually due to rising virus numbers.
Regardless of the timeline for the community to move past the disease, Zaas spoke to the preparedness of MUSC and the health care system's ability to handle the surge.
"In contrast to when we started, we have learned so much," he said. "New treatments are available, our care teams are confident they know how to provide care for their patients and, most importantly, we have adequate supplies to care for the COVID surge."
How to step up now
Zaas said the biggest way for the community to help mitigate the impact of the pandemic on the health care system and its providers is to continue following CDC guidelines and precautions — wearing masks indoors and getting vaccinated.
"It's important to realize this is a marathon, not a sprint," Zaas said. "More than ever, it is important our community comes together to increase the rate of vaccination to not only save lives in our community, but to protect our hospitals and health care workers that are being strained."
Meanwhile, North Charleston became the first local government in the state to mandate vaccines for city employees.  Charleston County also is mandating vaccines.
In Charleston County, at least six schools have moved to two weeks of virtual-only learning due to the rising number of virus cases, according to school officials:
Ashley River Creative Arts Elementary, Chicora Elementary and Murray-LaSaine Montessori schools will be virtual through Sept. 16.

Charles Pinckney Elementary and Sullivan's Island Elementary will be firtual through Sept. 15.

Early College High School will be virtual through Sept. 10. 

H

ave a comment? Send to:

editor@charlestoncurrents.com

.
COMMENTARY 
Meet South Carolina's Yahoo Caucus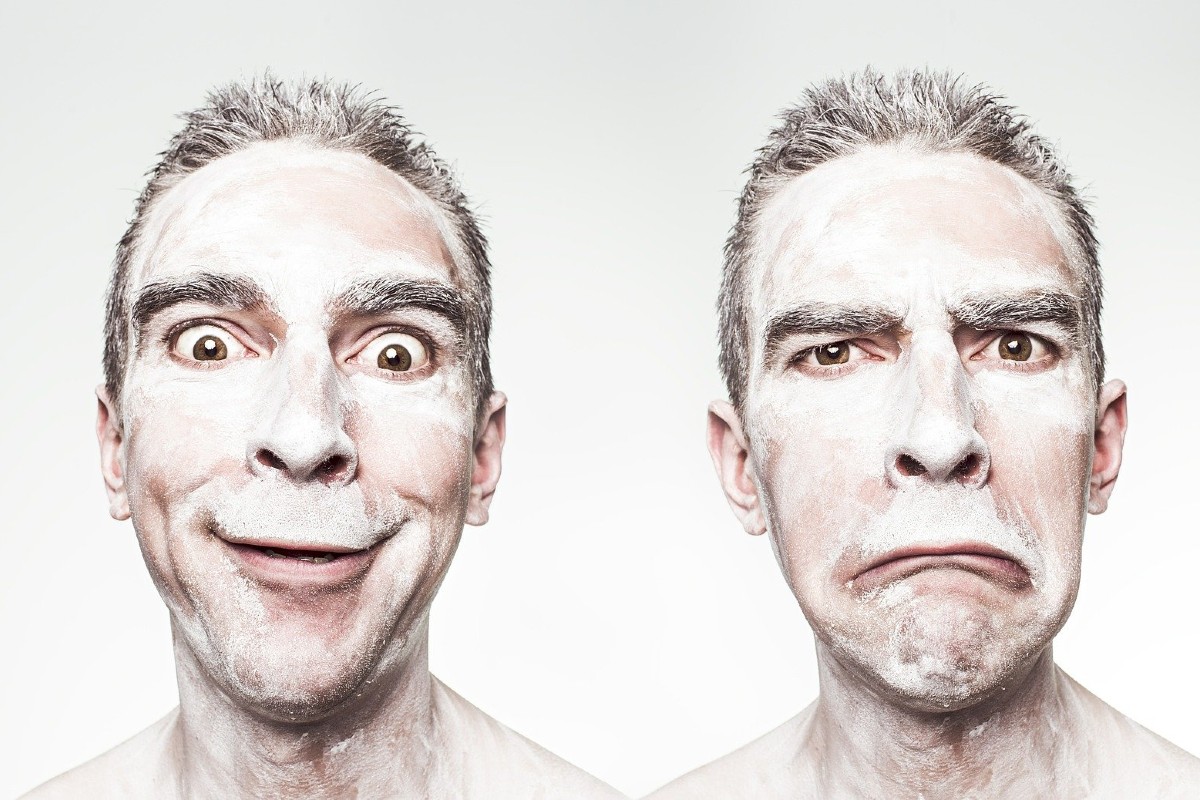 By Andy Brack, editor and publisher  |  It wasn't too long ago that South Carolina's congressional caucus carried a lot of clout, punching well above its weight for a state its size.  Today?  Not so much.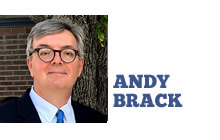 Back in the 1990s when Republicans controlled the U.S. Senate, South Carolina's Strom Thurmond chaired the powerful Armed Services Committee just a few years after heading the Senate Judiciary Committee.  His colleague, Democratic U.S. Sen. Fritz Hollings, was a major federal appropriator and, when Democrats were in control, ran the Senate Commerce Committee.
On the House side, Butler Derrick represented the Aiken-Anderson area of the state for 20 years until retiring in 1995.  During his tenure, he was a key player on the House Rules Committee and served on the House Budget Committee, on which Rock Hill colleague John Spratt was ranking Democrat from 1995 until he became chairman 12 years later.  Republican Floyd Spence of Lexington, first elected to Congress in 1970, chaired the House National Security Committee from 1995 to 2001. 
Bottom line: Of the eight members of the congressional delegation in the 1990s, five chaired committees or were in the senior leadership.  These days, only two of South Carolina's nine members of Congress  have any real influence.  U.S. Rep. Jim Clyburn, first elected in 1992, serves as House Majority Whip, the third-ranking leader in the Democratic-led House.  In the Senate, Lindsey Graham, first elected in 1994, is the ranking Republican on the Senate Budget Committee and a past chair of the Senate Judiciary Committee.  
The rest of them?  They mostly do a lot of yammering.  South Carolina's congressional delegation has fallen from grace to become the Yahoo Caucus.
There's Republican Jeff Duncan, who represents the Aiken-Anderson area.  In recent days, he co-sponsored a measure by a nutjob from Georgia to impeach President Biden after the country's evacuation of Afghanistan at the end of a 20-year war.  Duncan seems to fail to remember the evacuation was carried out because of a settlement negotiated by the man he hero-worships — former President Donald Trump. Even Republican Senate leader Mitch McConnell of Kentucky didn't see removal as a possibility.
Not to be outdone, Congressman Joe "You Lie" Wilson of Lexington called for Biden and others to resign over the withdrawal, despite the successful and quick wartime evacuation of more than 120,000 people.  Also on the resignation bandwagon are Upstate Reps. William Timmons and Ralph Norman, as well as Myrtle Beach Rep. Tom Rice, who is struggling to keep his seat after voting with Democrats to impeach Trump in January.
Graham, known as a Trump whisperer who has continuing Florida golf trips with the former president, said his former friend Biden "deserves to be impeached" over Afghanistan.  Center-right columnist Kathleen Parker, a Pulitzer Prize winner who lives in Camden, this week described Graham as "the nation's most-confounding flip-flopper" who is in a continual quest for relevance. 
Then there's U.S. Rep. Nancy Mace, the Daniel Island Republican who made a predictable pilgrimage to Texas this week to visit the U.S.-Mexico border.  It was an obvious ploy to grab headlines and throw red meat to the base — just like when she recently wore a holstered pistol to a county GOP meeting.  
None of this yahooism surprises Trav Robertson, chairman of the S.C. Democratic Party, as South Carolina has devolved from a state with power at the federal level to one that has more in common with lemmings than leadership.
"I never thought that I would see the day that a group of Republicans in South Carolina would support sedition and treason like this group of cowards does," he said. "They are proving to be intellectually inferior beings who don't have the ability to help people in this state or bring home the bacon."
The yahoos don't have to keep winning.  Vote them out.
Andy Brack is editor and publisher of Charleston Currents, and publisher of the Charleston City Paper.  Have a comment?  Send to: editor@charlestoncurrents.com.
IN THE SPOTLIGHT
Morris Financial Concepts, Inc.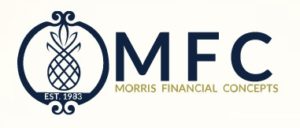 The public spiritedness of our sponsors allows us to bring Charleston Currents to you at no cost to readers.  Morris Financial Concepts, Inc., is a nationally recognized, fee-only financial consulting firm that helps you identify and align your resources, values and goals to achieve an enriched life.
We do not accept commissions or compensation related to the products and service we recommend. Our counsel is based solely on what we believe is best for each client.
NEWS BRIEFS
RiverDogs head to championship playoffs
Staff reports  |  The Charleston RiverDogs, minor league baseball's dominating team (77-31) with 11 more wins than any other Low-A team this season, is headed to the season playoffs, team officials announced Sunday.
The team, which is the first from Charleston to play for a championship since 1988, clinched the playoff berth after a 7-6 Sunday win over the Columbia Fireflies that went 10 innings. The team also has a 10-game winning streak.
The RiverDogs has its final regular season home stretch for six games against the Myrtle Beach Pelicans starting Tuesday.  The regular season ends Sept. 19 with the playoffs starting Sept. 24 in Charleston. More.
In other recent news: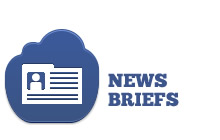 State Supreme Court throws out school mask mandate.  South Carolina's highest court on Thursday tossed out a school mask mandate in the state's capital city, saying it contradicts a state budget measure aimed at preventing face covering requirements.  According to the Associated Press, the court ruled unanimously that "the Columbia ordinance is written so that the burden of enforcing the mask rule falls on school employees, 'all of whom have an obvious connection to state-appropriated funds.'"
Chamber recognizes 10 local companies.  The Charleston Metro Chamber is recognizing 10 member businesses that made the annual Inc. 5000 list of the nation's fastest-growing private companies.  Chamber members represented include:  Claimlogiq – No. 726; Floyd Lee Locums – No. 925; Catch Talent – No. 959; Preferred Home Services – No. 2,044; PhishLabs – No. 2,857; Matt O'Neill Real Estate – No. 3,113; UNITS Franchising Group – No. 3,293; Crescent Homes – No. 3,782; Cantey Tech Consulting – No. 3,855; and The Cassina Group – No. 4,533.
Charleston remembers former S.C. Rep. Lucille Whipper.  Whipper, a longtime community advocate, died Aug. 27. She pushed for social and economic change.
Battle over spit near Kiawah is over.  In a big win for the conservation community, a dispute over whether Kiawah Development Partners can build on a sand spit appears to be over after the state's Supreme Court sided with environmentalists who argued against building in the ecologically sensitive area and then refused to revisit the case on Wednesday.
FEEDBACK
Where are the leaders?
To the editor: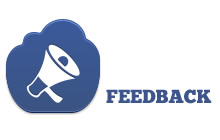 When times are lean, the focus is on making every dollar count. Scarcity forces a discipline. Probing questions. Government annual program-funding decisions and capital investments get rooted in a solid understanding of the real needs.  Decision-makers are focused by the practicality of the immediate and the longer-term results to be realized. Deep homework is required.
When the surpluses arise, the focus can be on repairing the harm and putting in place stuff that had a chance of living up to the billing for the proposal. That is not automatic. It calls for leadership. Leadership is what officials with authority use active foresight when the pleadings emerge for this and that to spend the money on are turned higher. The brighter lights of leadership stay rooted in a solid understanding of the real needs and validated potential.
It may sound laughable but the times of excess, as we now have with the COVID funding and state revenue growth, are more difficult to navigate than the times of lean. Today's Post and Courier announced we have plenty of moolah. The multitude of money claimants are out. Some residing in the Statehouse are pushing their money grab.
Now is the time to turn on the examinations. Not mullings. Justify fully in concrete terms answering well the "why" to giving away real money. This is a once-in-a-lifetime pot. Lottery scale winnings. 
Identify the best that will pay back in our future the way we want. This requires foresight mixed with some courage. Where is our leadership coalition to sort this out and lay in the needed keel for our journey into our indefinite future?
— Fred Palm, Edisto Island, S.C.
Send us your thoughts by email
We love hearing from readers.  Comments are limited to 250 words or less.  Please include your name and contact information.  Send your letters to: editor@charlestoncurrents.com.  |  Read our feedback policy.
MYSTERY PHOTO
Really old photo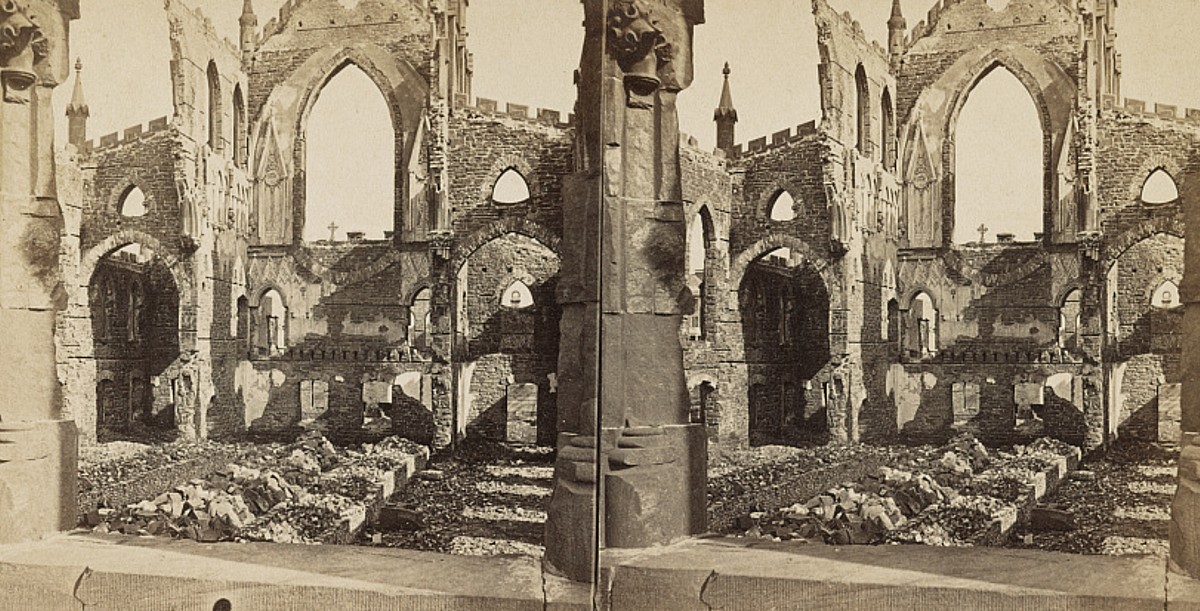 What is it? Where is it? Send your best guess to editor@charlestoncurrents.com.  And don't forget to include your name and the town in which you live.  And if you've got a clever mystery photo for our readers, send it to the same address (Try to stump us!)
Our previous Mystery Photo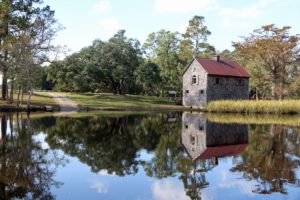 Our most recent past mystery, "Tough photo" proved to be tough to all but two veteran readers — George Graf of Palmyra, Va., and Allan Peel of San Antonio, Texas. The photo, sent in by Bill Segars of Hartsville, shows a little-seen view of the Chicora Wood Plantation rice shipping house along the shore of the Great Pee Dee River in the Plantersville area of Georgetown County.
Peel shared that the building was part of a rice plantation established by John Allston in the mid-1730s. "The structure shown in the mystery photo is a storage facility on the banks of the river where rice would be prepared and stored for eventual transportation along the river."
Send us a mystery:  If you have a photo that you believe will stump readers, send it along (but make sure to tell us what it is because it may stump us too!)   Send it along to  editor@charlestoncurrents.com.

ON THE CALENDAR
McLeod Plantation to host Oct. 3 benefit
Staff reports | An Oct. 3 fundraiser McLeod Plantation Historic Site will be a benefit for the McLeod Project, which supports African American history, culture and art, and raises awareness about preservation efforts of the site's Sankofa Memorial Garden.
The Evening of Remembrance will feature drinks, heavy hors d'oeuvres prepared by Chef BJ Dennis, and a performance by a brass quintet from the Charleston Symphony Orchestra from 4 p.m. to 7 p.m. Tickets are $75 per person.
The McLeod Project supports cultural and historical education opportunities that foster a more equitable society, by expressing a unified narrative of African American history, culture, heritage and art. The project is focusing on supporting three areas: the arts at McLeod; engaging descendant communities; and preserving and memorializing the site's Sankofa Memorial Garden, one of the oldest and continuously used African and African American cemeteries preserved in the City of Charleston. The event is being put on by the Charleston County Parks Foundation, the nonprofit arm of the  The Charleston County Park and Recreation Commission.
Also on the calendar: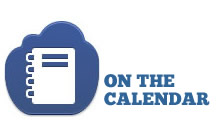 Free yoga.  6 p.m., every Wednesday in September, Mount Pleasant Towne Centre. 1218 Belk Drive. Mount Pleasant.  The venue is hosting free in-person yoga classes live and in person to celebrate National Yoga Month, so mark your calendars. Each class features a different local yoga instructor from a variety of groups. More: mtpleasanttownecentre.com.
Toast Under the Oaks: 5 p.m. to 9 p.m., Sept. 9 and Sept. 23, Johns Island County Park, Johns Island. Enjoy Toast Under the Oaks while exploring Johns Island County Park. Guests will enjoy wine, beer, and live music, while experiencing the beauty of this 738-acre park. Food truck fare will be available for purchase on-site. Tickets: $20. 
Party at the Point to end.  5 p.m. (gates open), Sept. 10, Charleston Harbor Resort and Marina, 20 Patriots Point Road, Mount Pleasant.  Rattle & Hum, a tribute to U2, will perform in the final Charleston-area happy hour Friday concert show of the season.  Tickets for $10 each:
New opening date for "Bright Star": 7:30 p.m., Sept. 11 to 26 with Sunday matinees at 3 p.m., Dock Street Theatre, Charleston.  Charleston Stage rescheduled the opening performance of this bluegrass Broadway musical from the comic mind of Steve Martin and musical prowess of Edie Brickell in a month of exciting shows.  New COVID-19 safety precautions are in place.  Tickets are $36 to $75 for adults with other pricing also available.  More.
Wine Down Wednesday: 5 p.m. to 7 p.m., Sept. 15, Old Towne Creek Park, WeSt Ashley.  Come Wine Down your Wednesday and explore Old Towne Creek County Park, one of West Ashley's hidden gems. Guests will enjoy wine and live music from a local Charleston performer, while experiencing the beauty of this natural site. A commemorative wine glass is included with your admission. Food truck fare will be available for purchase on-site. Fee: $20.
Porto Seguro: 7 p.m. and 9:30 p.m., Sept. 16, Forte Jazz Lounge, Charleston.  Artists from Hungry Monk Music have teamed up with jazz vocalist and violist Alva Anderson for a cultural musical explosion.  Enjoy Brazilian, Choro and Bossa Nova on flute, mandolin, guitar and bass.  This lighthearted music has a mellow groove with a fun, laid-back, rhythmic, soulful vibe!. Reserve your tickets while seats last: ForteJazzLounge.com.
Walk to fight hunger.  Noon to 4 p.m., Sept. 19, Riverfront Park, North Charleston.  The Lowcountry Food Bank is holding a "hybrid" walk event that aims to bring awareness to hunger issues in coastal South Carolina and raise funds for Lowcountry Food Bank programs, including senior meals, childhood hunger programs, and fresh produce options for the community. Donors and friends are encouraged to drop-in to the park and participate in a self-guided walking tour at their own pace and comfort level. Guests will receive an informational packet to accompany their self-guided tour. 
Fun coming events at the Terrace.  Check out these new events at the Terrace Theater on James Island:
Late September: Drag costume contest to complement the airing of "The Eyes of Tammy Faye." Tentatively scheduled for Sept. 17 or Sept. 24.  

October at the Drive-in:  Horror weekends, in which the theater will offer weekends featuring slasher, vampire, classic and comedy films.
Ongoing
The Lawn Party exhibition: Through Sept. 19, Charleston Museum, Meeting Street, Charleston.  The Charleston Museum is pleased to present The Lawn Party: From Satin to Seersucker, the latest offering in its Historic Textiles Gallery. In an "unprecedented" era when large gatherings have been discouraged and fashion has trended towards leisurewear, this exhibition is a celebration of getting dressed up for an outdoor party. Bringing a hint of glamour to a trying time, the garments on display were selected with the grand idea of "after" in mind. This is a perfect opportunity to come see what to wear for your next outdoor event as we head toward the new "normal." 
Sisters Across the sea: Through Sept. 30, Park Circle Gallery, North Charleston.  A free reception will be held at the gallery 5 p.m. to 7 p.m. Sept. 10 to celebrate the exhibit of art quilts by local artist Torreah "Cookie" Washington and Ghanaian artist Eunice Maku Aiyku-Nartey.  Admission is free and free street parking is available on Jenkins Avenue.  The gallery is open 10 a.m.  to 6 p.m. Wednesday through Friday, and noon to 4 p.m. Saturday.  For more information about PCG, call 843-637-3565 or email culturalarts@northcharleston.org. 
Reviving photos.  Through Oct. 31, Charleston Museum, Meeting Street.  The museum is exhibiting The Lowcountry in Living Color: Making Historical Photographs Come to Life as the latest offering in its Lowcountry Image Gallery. Colorizing black and white pictures allows viewers to see components that otherwise might be overlooked.  Buy tickets. 
Birds of Prey flight demonstrations: 10:30 a.m. to 11:30 a.m. on Thursdays and Saturdays, Center for Birds of Prey, 4719 Highway 17. Awendaw.  The center has reopened its doors to visitors after closing due to the COvID-19 pandemic, inviting people to once again come and explore the world of raptors through an outdoor program and flight demonstration. Tickets: . $20/adult; $15/children age 3-17. 
Bird-watching at Caw Caw. Every Wednesday and Saturday — particularly through the end of February — you can see a plethora of birds at Caw Caw Interpretive Center in Ravenel as they make their way through the Lowcountry.  The two-hour regular walks, which start at 8:30 a.m., are through distinct habitats that allow participants to view and discuss a variety of birds, butterflies, and other organisms. Registration is not required. Participants are encouraged to bring their own binoculars.  A paid chaperone is required for participants ages 15 and under. Max. 10 participants.   Fee: $9; free for Gold Pass holders.  Open to all ages.  More: Caw Caw Interpretive Center. 
Farmers markets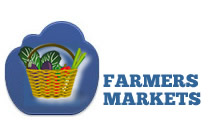 Here's a look at a bunch of local farmers markets where you can find fresh fruit, vegetables, crafts and more.  If you know of others, send us a note at: feedback@charlestoncurrents.com.
Mount Pleasant Farmers Market: 3:30 p.m. to 7 p.m., every Tuesday, Market Pavilion at Moultrie Middle School, 645 Coleman Blvd., Mount Pleasant.  Check here for more.
Holy City Farmers Market:  4 p.m. to 7 p.m., every Wednesday, Holy City Brewing, North Charleston. vendors rotate weekly to provide shoppers with a tiny but mighty shopping experience. vendors will be selling a range of products from specialty foods, home and body care to arts and crafts. More info.
West Ashley Farmers Market: 3 p.m. to 7 p.m., every Wednesday, Ackerman Park, 55 Sycamore Avenue, Charleston.  More.
North Charleston Farmers Market: 5 p.m. to 7 p.m., every Thursday, Felix Davis Community Circle in Park Circle.  The market offers fresh, locally grown produce as well as arts-and-craft vendors, specialty foods and live music.  More.
Charleston Farmers Market: 8 a.m. to 1 p.m., every Saturday, Marion Square, 329 Meeting St., Charleston.  More.
Summerville Farmers Market: 8 a.m. to 1 p.m., every Saturday, First Citizens Bank parking lot near Town Hall, 200 S. Main Street, Summerville.
Sunday Brunch Farmers Market: 11 a.m. to 3 p.m., every Sunday, Charleston Pour House, 1977 Maybank Highway, James Island. While the market is discouraging people from spending too much time hanging out during the market, everyone is invited to shop their local vendors. More info.
If you have any online events, drop us a line (

editor@charlestoncurrents.com

) and make sure to put "Online event" in the subject line.  Similarly, if you've got cool ideas for stuff to do while in isolation at home, send them our way.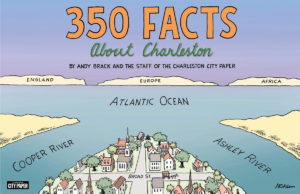 CHARLESTON HISTORY
ORDER NOW:

 Copies of our new book,

350 Facts About Charleston,

are in Lowcountry-area bookstores now, but if you can't swing by, you can

order a copy online today.
SHARE CHARLESTON CURRENTS
We encourage you to FORWARD your issue of Charleston Currents to your friends and encourage them to subscribe.  It's got a great price, as you know:  Free!  And it includes cool stuff about the community that's hard to find elsewhere.  We hope they'll enjoy our coverage.
ABOUT CHARLESTON CURRENTS
OUR UNDERWRITERS
Charleston Currents is an underwriter-supported weekly online journal of good news about the Charleston area and Lowcountry of South Carolina.

Meet our underwriters

To learn more about how your organization or business can benefit, click here to contact us. Or give us a holler on the phone at: 843.670.3996.
OUR TEAM
Charleston Currents offers insightful community comment and good news on events each week. It cuts through the information clutter to offer the best of what's happening locally.
Mailing address:  P.O. Box 21942, Charleston, SC 29413.

Phone:  843.670.3996
Charleston Currents is provided to you weekly by:
Editor and publisher:

Andy Brack

, 843.670.3996

Contributing editor, common good, Fred Palm

Contributing editor, money:

Kyra Morris

Contributing editor, Palmetto Poem:

Marjory Wentworth

Contributing photographer: 

Rob Byko

Charleston Currents

also uses content from the outstanding staff at the

Charleston City Paper

, a sister publication.
SUBSCRIBE FOR FREE
Subscriptions to Charleston Currents are free.
 

Click here to subscribe.

Unsubscribe. We don't want to lose you as a reader of Charleston Currents, but if you must unsubscribe, you will have to do it through the email edition you receive.  Just go to the bottom of any of your weekly newsletters and click the "unsubscribe" function.   If that doesn't work, please  send us an email with the word "unsubscribe" in the subject line.

© 2008-2021, City Paper Publishing, LLC. All rights reserved. Charleston Currents is published every Monday by City Paper Publishing LLC, P.O. Box 21942, Charleston, SC 29413.