MATTOON — The local education community is mourning the death of Les Edwards, who served as the first principal of the Mattoon district's Williams Elementary School and the last principal of its former Humboldt School.
Edwards, who died at age 77 on Friday, was a Shelbyville native who also later served as a student teacher coordinator for Eastern Illinois University in Charleston.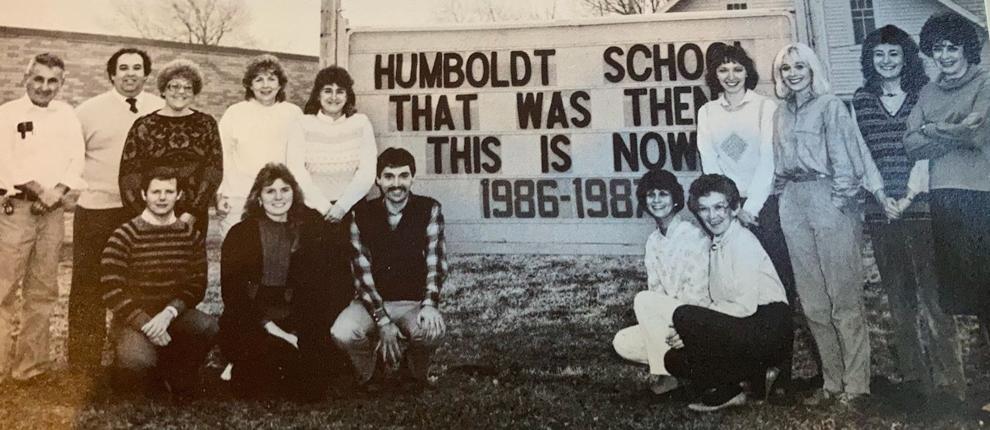 The obituary for Edwards reported that he graduated from Shelbyville High School in 1962 and then continued his education at Eastern, where he obtained a bachelor's degree in education. Upon graduating from the university, he taught sixth grade at Humboldt for 20 years. While teaching, Edwards earned a master's from Eastern and subsequently became principal at Humboldt.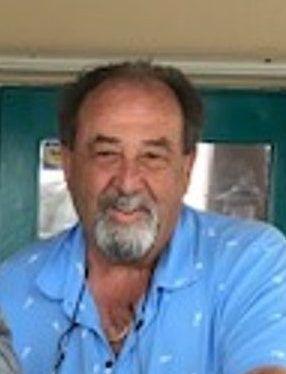 Retired Mattoon teacher Michelle Englund said she began her career in 1985 right out of Eastern when Edwards hired her to work at the close-knit Humboldt School, where all the teachers and student families knew each other.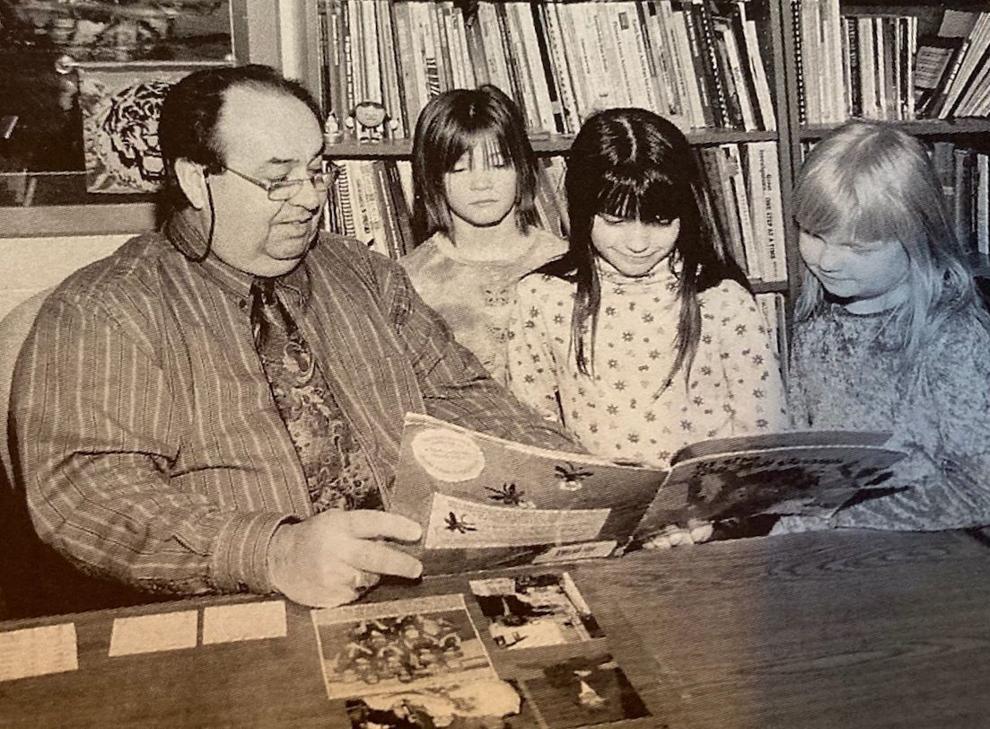 "He was a very remarkable administrator. If you were in his building, you were thought of as family," Englund said. She added that Edwards was also active in the small town of Humboldt and organized a 125th anniversary celebration for the school there in 1986. "Mr. Edwards was very community-minded."
In 2003, the Mattoon district closed Humboldt and its other neighborhood elementary schools and moved the students to newly constructed Riddle and Williams elementary schools. Edwards was appointed that year as the first principal of Williams, 1709 S. Ninth St.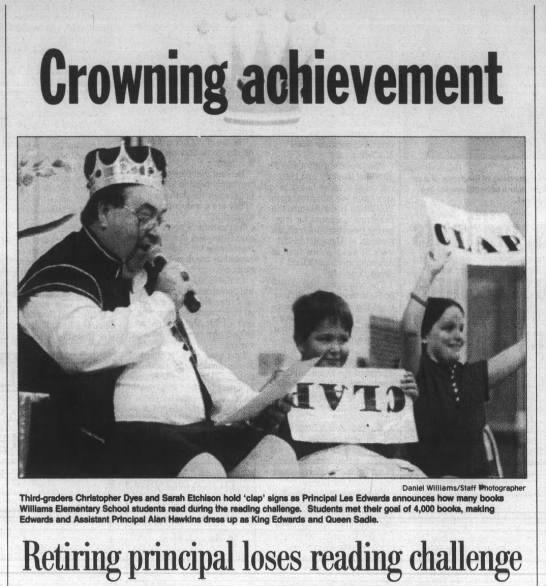 Larry Lilly, retired superintendent of the Mattoon district, said Edwards and his Williams assistant principal, Alan Hawkins, held reading challenges to encourage their students to pick up books. He said these challenges often resulted in the two administrators wearing silly costumes or even ending up on the roof.
"He had a lot of fun with the kids in the school. He was a grandfatherly type, and the kids loved him and he loved them," Lilly said.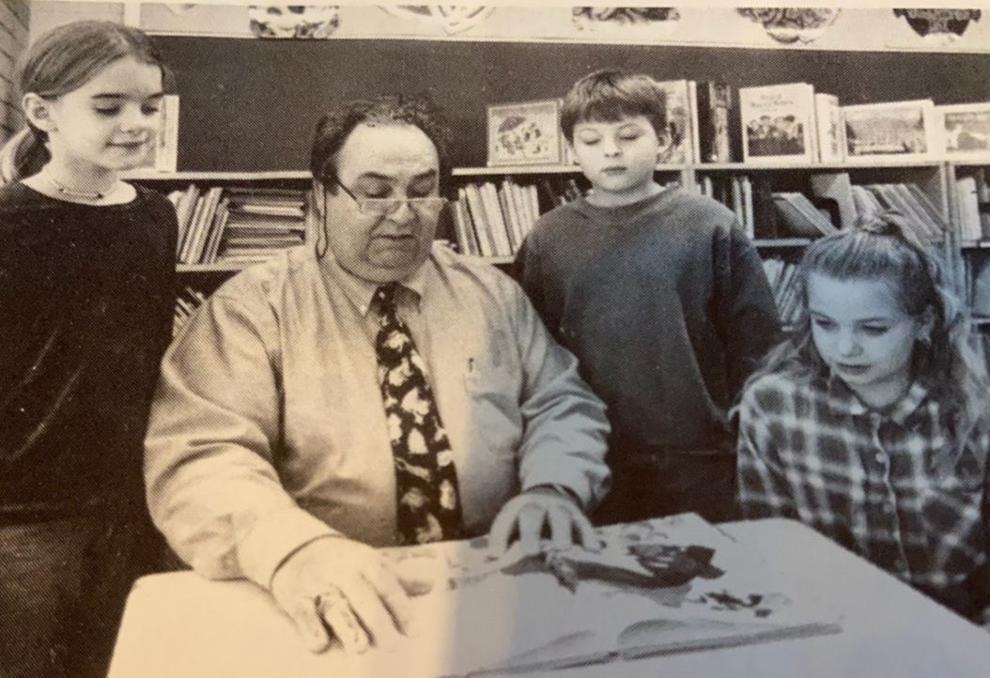 Both Lilly and Englund, who also worked at Williams, said Edwards was also known as a great storyteller and musician. For example, Lilly said Edwards would write songs about retiring teachers and then perform them on his guitar.
In 2005, Edwards retired as principal of Williams and helped Kris Maleske take on the responsibilities of this post. Maleske said Edwards made sure he knew the history of the school's namesake, Mattoon native Arland D. Williams Jr., who drowned after helping five other passengers of crashed Air Florida Flight 90 escape from the sinking airplane in the Potomac River in 1982.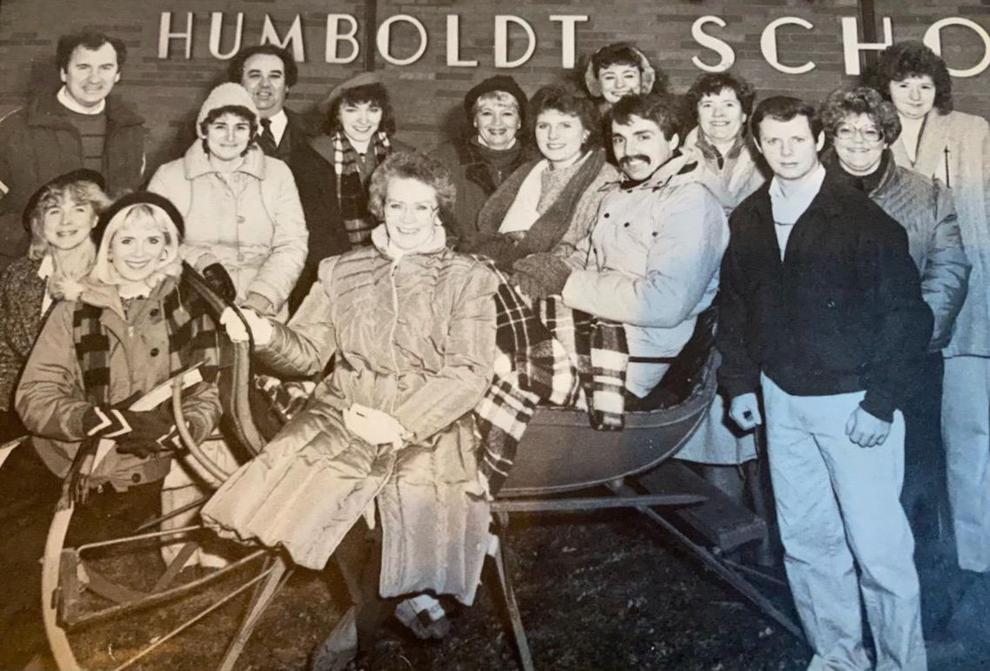 "Les was very welcoming and made time for me as a new building principal, which included the sharing of all the special information regarding Arland D. Williams Jr. and his friends and family," Maleske said. "Les was also very proud of the WES faculty and staff and all the special friendships made in Mattoon, Humboldt, Charleston, and of course Shelbyville."
After stepping down at Williams school, Edwards returned to Eastern as a student teacher coordinator and helped place many future teachers at schools throughout the university's region of Illinois. He served in this role until his retirement two years ago at the conclusion of more than 50 years in the local education field.
"Edwards continued to make an impact on the education landscape in the area," Lilly said. "He made the world a better place."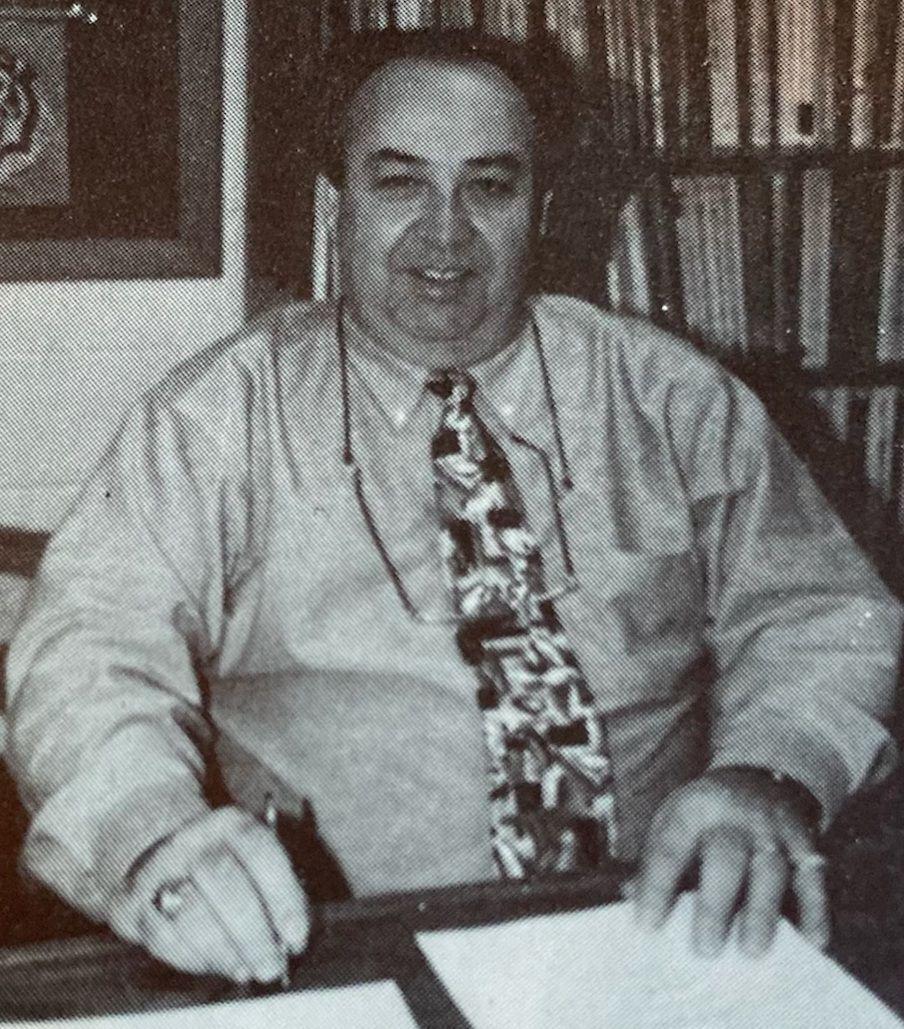 Stephen Lucas, associate dean of Eastern's College of Education, said Edward was well-known for not only mentoring teaching candidates professionally, but also for taking an active interest in their personal lives and many times supplying supports that went well beyond those expected by the university.
"Numerous student teachers who faced difficult professional and personal challenges benefitted from his kindness and willingness to go above and beyond to help them succeed in the critically important student teaching semester," Edwards said. "He also served as a wonderful recruiter and mentor for the student teaching coordinators that EIU employed and was known among them as a jokester and silly song writer. All of us will miss him."